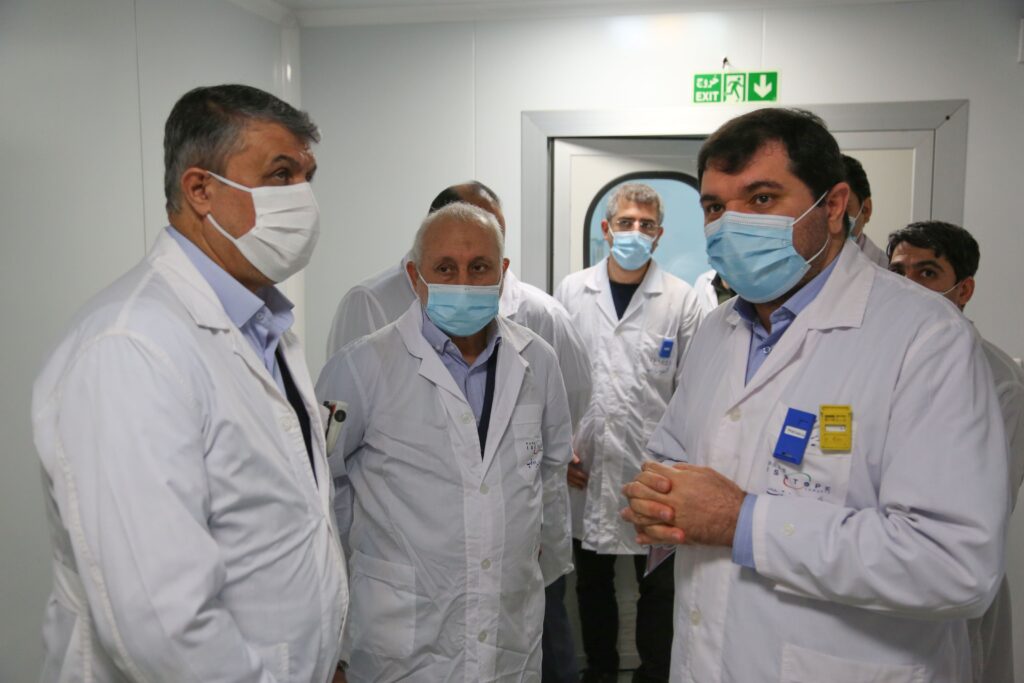 The Head of Atomic Energy Organization of Iran made an official visit to Pars Isotope Company
Mr. Eslami, the Vice President and the head of the Atomic Energy Organization of Iran(AEOI), accompanied by a delegation of senior officials of this organization, visited Pars Isotope Company on Monday morning, December 13, 2021. This visit was carried out in the presence of the CEO of Pars Isotope and senior managers of the company.
During this visit, Mr. Eslami and the accompanying delegation visited the laboratories for the production of radiopharmaceuticals, the production of radiopharmaceutical kits, packaging and quality control laboratories and were closely acquainted with the production activities of Pars Isotope Company.
The CEO of Pars Isotope explained to him about the company's products and spoke about the services of Pars Isotope, as the sole custodian of the production and supply of radiopharmaceuticals and radiopharmaceutical kits in Iran, to nuclear medicine centers across the country.
In addition, the new Pars Isotope website was unveiled by Mr. Islami, the head of AEOI. Notable features of Pars Isotope's new website include "being a reference for the latest news in the field of radiopharmaceuticals in Iran and the world, practical introduction of products, presentation of educational and scientific articles, introduction of diagnosable and Curable disease using radiopharmaceuticals, order registration, introducing nuclear medicine centers throughout the country, suitable design for a variety of smart devices, new visual UI design, easy access and proper navigation of user flow on the website."
At the end of the visit, the head of the Atomic Energy Organization thanked for the efforts which have been made so far and praised the up-to-date skills and knowledge of Pars Isotope staff and personnel.